Frogburg
Supercomputer Study with Periodic Frogger AI, 2014
(AKA "Frogburg")
Machined aluminum, dot matrix displays, electronics
Dimensions: 11.5 x 4.5 x .75"
This work is based on the mesmerizing display of lights on the front panel of "FROSTBURG," a supercomputer commissioned by the NSA during the 1990s. The density of the display waxes and wanes during the course of the day. Once every 24 hours an interloper appears, represented by a bright red dot, and attempts to navigate across the matrix as per the classic video game Frogger. The game lasts for approximately 20 minutes before resuming normal operation.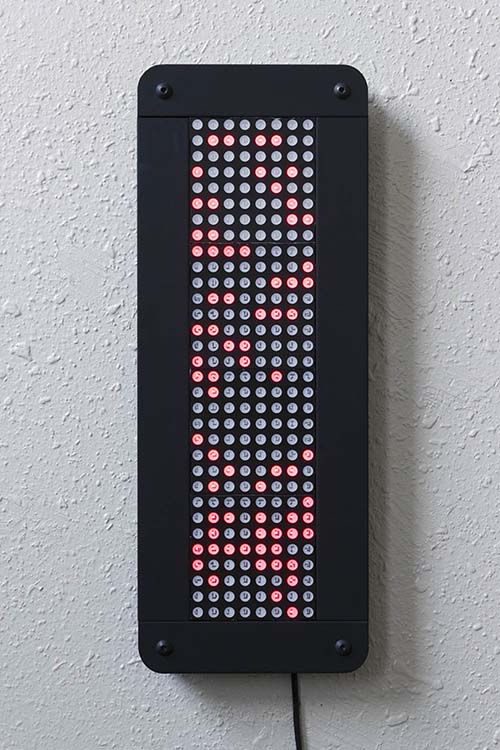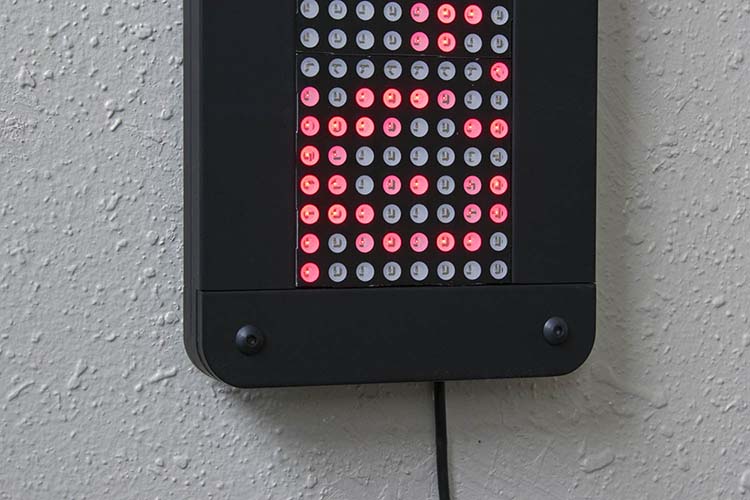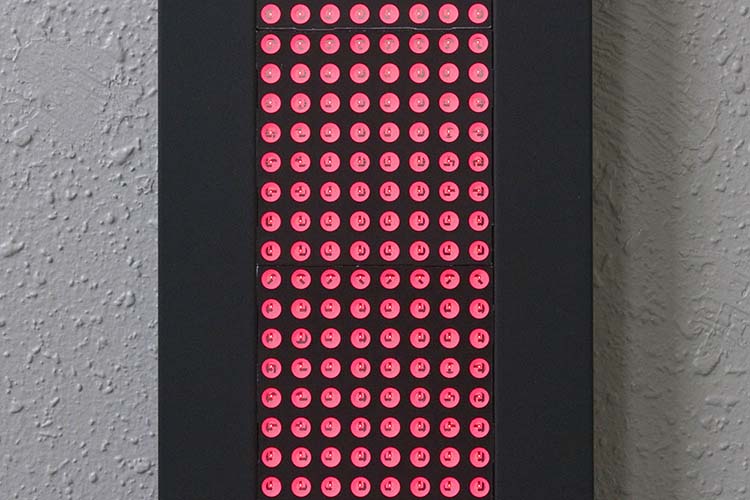 Detail: win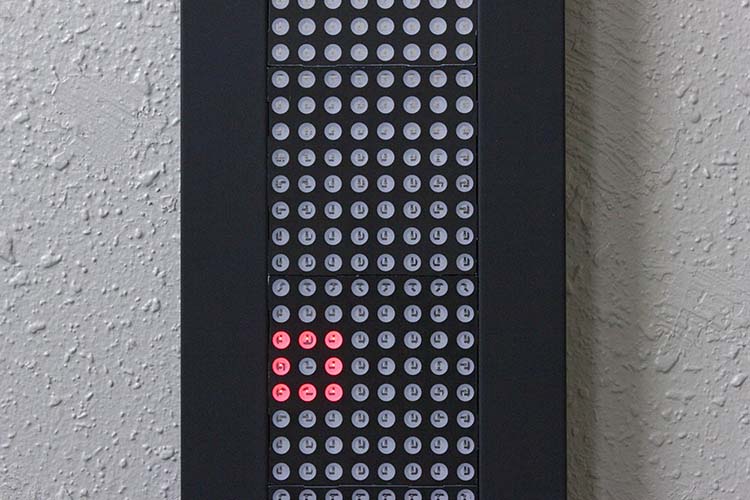 Detail: loss